TOP HEADLINES
UAE, Ukraine to start talks on bilateral trade deal – statement
The United Arab Emirates and Ukraine on Monday announced their intention to start negotiations on a bilateral trade deal that is expected to conclude by the middle of next year, the UAE economy ministry said.
The Gulf Arab state has tried to remain neutral in the Russia-Ukraine war despite Western pressure on Gulf oil producers to help isolate Moscow, a fellow OPEC+ member, and has called for diplomacy to resolve the conflict.
The UAE's minister of state for foreign trade, Thani Al Zeyoudi, and Ukraine's economy minister, Yulia Svyrydenko, signed a joint statement on negotiations towards a Comprehensive Economic Partnership Agreement (CEPA), the ministry said.
FUTURES & WEATHER
Wheat prices overnight are up 4 in SRW, up 3 1/2 in HRW, up 1/4 in HRS; Corn is up 1 1/4; Soybeans up 6; Soymeal up $0.01; Soyoil down 0.03.
Markets finished last week with wheat prices down 15 3/4 in SRW, down 20 1/4 in HRW, down 18 1/4 in HRS; Corn is down 23 3/4; Soybeans down 13; Soymeal up $1.25; Soyoil down 6.96.
For the month to date wheat prices are down 30 1/2 in SRW, down 25 1/2 in HRW, down 21 1/2 in HRS; Corn is down 19 1/2; Soybeans down 25; Soymeal up $6.40; Soyoil down 5.87.
Year-To-Date nearby futures are down -4% in SRW, up 11% in HRW, down -4% in HRS; Corn is up 7%; Soybeans up 9%; Soymeal up 3%; Soyoil up 20%.
Chinese Ag futures (MAR 23) Soybeans up 22 yuan; Soymeal down 23; Soyoil down 24; Palm oil down 74; Corn down 11 — Malaysian palm oil prices overnight were up 15 ringgit (+0.38%) at 3967.
There were changes in registrations (-19 Oats). Registration total: 3,056 SRW Wheat contracts; 46 Oats; 308 Corn; 121 Soybeans; 689 Soyoil; 291 Soymeal; 505 HRW Wheat.
Preliminary changes in futures Open Interest as of December 2 were: SRW Wheat up 253 contracts, HRW Wheat up 1,332, Corn up 15,439, Soybeans down 7,573, Soymeal down 1,981, Soyoil down 3,175.
Brazil Grains & Oilseeds Forecast: Scattered showers will continue in central and northern Brazil as is typical for this time of year. A front stalled over southern areas this weekend with decent precipitation, but it was not as heavy as expected. Southern areas will dry out over the next few days with only periodic showers through the weekend and early next week. Corn in the far south may be seeing some stress developing as temperatures increase this week. Soybeans are generally in good condition across the country.
Argentina Grains & Oilseeds Forecast: Showers will return in isolated fashion this week, but very high temperatures in the region will cause further stress and potential damage to developing corn and soybeans. Planting is also very delayed and this week will not promote much progress. Models do bring through a couple of cold fronts this weekend with more showers and will push out the high temperatures for next week. The showers that come with the fronts are not expected to be widely scattered or heavy. Overall, conditions continue to be poor for corn and soybeans until precipitation becomes more consistent.
Northern Plains Forecast: It was mostly dry over the weekend as warmer air briefly moved into the region on Sunday. A front will bring another push of cold air Monday and some light snow will drift through the region through Wednesday. Near-to-below normal temperatures will be in the region for the next week and may drop behind a cold front moving through this coming weekend.
Central/Southern Plains Forecast: Northern areas were dry but a front brought some scattered showers to southern areas this weekend. Showers missed the drought areas from the Texas Panhandle northward, however. Some isolated showers will pass through eastern areas early this week but a system will form in Texas on Wednesday night and push northeast on Thursday. Precipitation will be most likely over eastern areas, but cannot rule out some showers for the drought areas in the west.
Midwest Forecast: Outside of some isolated showers across the north, it was mostly dry this weekend. A front just off to the south and a clipper or two moving through may bring some isolated showers to the region through Wednesday. A system will push through on Thursday and Friday with more consistent and widespread precipitation, especially south. Temperatures may be a little more on the mild side until another system comes through this weekend.
The player sheet for Dec. 2 had funds: net sellers of 7,000 contracts of SRW wheat, sellers of 10,500 corn, sellers of 1,500 soybeans, buyers of 500 soymeal, and  sellers of 10,000 soyoil.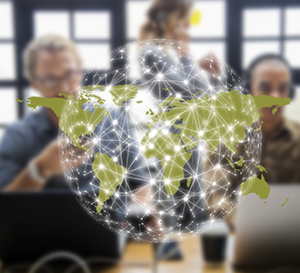 TENDERS
FRENCH GRAIN EXPORTS RISE: Nord Cereales, which runs France's third largest grain export silo at Dunkirk port, has shipped its biggest volume in over 10 years for the first five months of the season, it said on Friday, illustrating a fast pace of French exports.
WHEAT, CANOLA PRODUCTION UPDATE: Canada's wheat and canola harvests turned out smaller than expected due to dry conditions in parts of the Prairies, but were still bigger than last year's, a government report showed on Friday. War in Ukraine has tightened global supplies of wheat and vegetable oil, of which Canada is a major producer. Dry conditions in Argentina have further inflamed food security concerns.
PENDING TENDERS
RICE TENDER: Turkey's state grain board TMO issued an international tender to purchase a total 40,000 tonnes of rice.
WHEAT TENDER: The Taiwan Flour Millers' Association has issued an international tender to purchase 42,750 tonnes of grade 1 milling wheat to be sourced from the United States.
TODAY
Canada 2022 Wheat Crop Est. 33.8M Tons, Canola 18.2M: StatsCan
Wheat production seen 879,000 tons lower than previously expected, according to estimates released Friday by Statistics Canada on its website.
In a Bloomberg survey, analysts were expecting 34.9m tons
Durum wheat revised down by 674,000 tons
Canola revised down by 925,000 tons to 18.174m tons
Ukraine's November wheat exports down 20.2% mth/mth -traders
Ukraine's wheat exports fell to 1.58 million tonnes in November from 1.98 million tonnes in October, the UGA Ukrainian grain traders union said on Monday.
Ukraine is among the world largest wheat growers and exporters but its exports have fallen significantly due to the Russian invasion.
After an almost six-month blockade caused by the Russian invasion, three Ukrainian Black Sea ports were unblocked at the end of July under a deal between Moscow and Kyiv brokered by the United Nations and Turkey.
The UGA said Ukrainian exporters had declared 5 million tonnes of grains and oilseeds for export during November and the 'grain corridor' contributed 2.3 million tonnes last month, down more than 1.2 million tonnes from October.
"The decline is due to Russian delays in inspection of vessels in Istanbul," UGA said in a statement.
The Ukrainian agriculture ministry said on Monday the country had exported almost 18.3 million tonnes of grain so far in the 2022/23 season, down 29.9% from the 26.1 million tonnes exported by the same stage of the previous season.
The volume included more than 6.9 million tonnes of wheat, 9.8 million tonnes of corn and about 1.5 million tonnes of barley.
The government has said that Ukraine could harvest about 51 million tonnes of grain this year, down from a record 86 million tonnes in 2021, because of the loss of land to Russian forces and lower yields.
Argentine drought-hit wheat exports to reach lowest level in years -Rosario exchange
Argentine wheat exports could reach its lowest level in eight years in the 2022/23 campaign at just 6.5 million tonnes, due to the impact of a prolonged drought in the country, the Rosario grains exchange (BCR) said on Friday.
"It is likely that Argentina will run out of wheat exports relatively quickly," BCR said, saying it could be as early as February if its shipments follow the same pace seen in the last campaign.
Argentina is a major world exporter of wheat, but the lack of rains in its agricultural region has caused heavy crop losses.
BCR recently cut its total harvest estimate to just 11.8 million tonnes from the 19 million tonnes it forecast back in May.
The number is much lower than its record seen in the 2021/22 cycle, when the country harvested 22.1 million tonnes and exported 14.5 million tonnes, according to data from Argentina's Agriculture Ministry.
In November, the Argentine government authorized agro-export companies to reschedule grain sales for up to 360 days, fearing that both export and domestic demand could not be met due to the lack of grains.
Exporter companies have presented sworn statements of sales of 2022/23 wheat for almost 9 million tonnes, according to official data. These statements were made during the year, before the full impact of the drought that began in May was known.
India's wheat planting rises amid higher domestic prices
Indian farmers have planted wheat on 21.2 million hectares since Oct. 1, when the current sowing season began, up 6% from a year ago, government data showed on Friday, as record high prices and higher soil moisture levels have encouraged planting.
Farmers have also increased acreage under rapeseed, the key winter-sown oilseed, to 7.7 million hectares as of Dec. 2, up from last year's 6.9 million hectares, the Ministry of Agriculture & Farmers' Welfare said in its weekly update.
A prolonged spell of post-monsoon rains in October and November raised soil moisture levels in central and northern India, helping farmers bring in more area under wheat, the main winter crop, farm experts and growers say.
Higher wheat output could encourage India, the world's second biggest producer, to consider lifting a May ban on exports of the grain.
India, also the world's second bigger consumer of wheat, banned exports as a sharp rise in overseas shipments following Russia's invasion of wheat exporter Ukraine raised concerns about local availability as an intense heat wave hit the crop.
Despite the ban, wheat prices have soared to a record high, prompting the government to weigh measures such as the release of state reserves into the open market while axing the 40% tax on imports to cool prices.
Between Oct. 1 and Dec. 2, the total oilseed area touched 8.3 million hectares, up from 7.5 million hectares during the same period last year.
Higher oilseed output will help India, the world's biggest cooking oil importer, to cut expensive purchases of edible oils from Malaysia, Indonesia, Brazil, Argentina, Russia and Ukraine.
In the fiscal year to March 31, 2022, India spent a record $18.99 billion importing vegetable oils, prompting Prime Minister Narendra Modi to voice concerns about its rising bill.
Build in Malaysian Palm Oil Stockpiles May Pause as Output Drops
Reserves, output may ease for the first time since May: survey
Prices may be supported by shrinking stockpiles, leaner output
The relentless expansion of Malaysian palm oil inventories may falter as production in the second-biggest grower shrinks and exports rise.
Stockpiles eased 0.4% in November from a month earlier to 2.39 million tons, according to the median of 10 estimates in a Bloomberg survey of analysts, traders and plantation executives. That's the first monthly decline since May, although it's still an increase of about 30% from a year earlier.
Production dropped in November due to the onset of seasonal rains, while exports improved as demand returned after no major changes in the export levy, according to Nagaraj Meda, managing director of Hyderabad-based TransGraph Consulting Pvt. "As a result, the stocks of palm oil by the end of November in Malaysia are seen shrinking from the October peak," he said.
Crude palm oil output likely fell about 5% to a four-month low of 1.72 million tons, the survey showed. It was the first monthly drop in six months. Exports probably rose 3% to 1.55 million tons, the highest since September 2021.
Stockpiles may "shrink further as we move into the lean production months until February," which will likely keep market sentiment firm and limit any major declines, Meda said. Benchmark futures lost 4.4% last week to 3,958 ringgit a ton, undermined by a slump in soybean oil.
Pakistan Approves $372/Ton Wheat Bid by Cereal, Russia
(Corrects spellings of company in the second bullet.) Economic Coordination Committee of Cabinet approves offers from Cereal Crop Trading and Russia for supply of total 580,000 tons of wheat, finance ministry says in statement.
Cereal to sell 130,000 ton to deliver between Dec. 16 to Feb. 8
Shipment of 450,000 tones from Russia's Prodintorg to be available during Feb. 1-Mar. 31
SOYBEAN/CEPEA: Lower demand and decrease in the export premium lower prices in BR
Soybean prices have faded in the Brazilian market this week, pressed down by the lower export premium, which was influenced by weaker demand in Brazil and from abroad. Pressure came also from the dollar depreciation against the Real, which makes the Brazilian product less attractive to importers.
Besides, there was a landslide this week in Paraná, which blocked the major highway to the port of Paranaguá (PR), one of the most import ports for grains exports in Brazil. This scenario constrained new deals for road transportation but warmed up sales of the product stocked at the port.
Thus, between November 24th and December 1st, the ESALQ/BM&FBovespa Paranaguá (PR) Index dropped 1.9%, to BRL 180.65 (USD 34.71) per 60-kilo bag on Thursday, 1st. However, considering the monthly averages in October and in November, values rose by 1.3%. The CEPEA/ESALQ Paraná Index decreased by 2.1%, closing at BRL 177.11 (USD 34.03) per 60-kilo bag. On the other hand, the monthly average increased by 1.5%, the highest nominal average since July.
On the average of the regions surveyed by Cepea, prices dropped by 1.9% in both the over-the-counter market (paid to farmers) and by 0.9% in the wholesale market (deals between processors). Considering the monthly averages, between October and November, domestic prices rose 0.9% in both the over-the-counter and the wholesale markets. This increase was linked to low rainfall in major soybean crops in South America and the dollar appreciation against the Real – although the American currency decreased 2% in the last seven days, closing at BRL 5.205 on Dec.1st, in November, the average was the highest since July.
As for soybean exports, in November, Brazil exported 2.64 million tons of the product, 35% less than the volume shipped in October, according to data from Secex. Between January and November, exports totaled 77.25 million tons, 7.4% lower than that from the same period in 2021 and the lowest volume for the period since 2019.
CORN/CEPEA: Quotations fade at ports, but exports continue high
Despite the devaluations of corn at Brazilian ports this week – quotations were pressed down by the lower export parity –, national exports continue high, even signaling a higher performance in the coming weeks.
In November, Brazil exported 6 million tons of corn, according to Secex, more than two-fold (153%) the volume shipped in Nov/21 and higher than the amount estimated by Anec earlier this week, of 5.94 million tons.
Deals in Brazil are being closed amid concerns about the world corn supply, due to the drought in the European Union and in China, the Russia-Ukraine war and its effects on exports from the Black Sea, and the weather in South America, majorly in Argentina.
Late last week, the European Commission revised down harvest estimates for the current season in Europe, to 53.3 million tons in November, against 54.9 million tons in the report released in October. On the other hand, imports were revised up, from 22 million tons in October to 23 million tons in November. Thus, Chinese purchasers are searching for corn in Brazil, aware of the national output and the logistic issues in the Black Sea.
In South America, despite the good development of the summer crop in Brazil, sowing is late compared to that last season. In Argentina, the lack of rains is slowing down crop activities, concerning agents.
However, this week, the interest of purchasers in closing new deals decreased, due to devaluations abroad and the dollar depreciation against the Real. On Dec. 1st, the American currency closed at BRL 5.205, 2% down from that on Nov. 24th. Thus, the average prices at the ports of Paranaguá (PR) and Santos (SP) closed at BRL 87.56/bag and at BRL 87.35/bag, 2.8% and 4.1% lower, respectively, in seven days.
BRAZILIAN MARKET – Although prices in the interior of Brazil have behaved the same as quotations at ports most of the week, purchasers reported difficulties to buy batches, raising bids in some regions. Thus, the ESALQ/BM&FBovespa Index rose by 0.2% in the last seven days, closing at BRL 86.00 (USD 16.52) per 60-kilo bag on Thursday, Dec. 1st.
However, in important corn-producing regions in central-western Brazil, such as Dourados (MS), Rio Verde (GO) and Sorriso (MT), quotations decreased. Thus, on the average of the regions surveyed by Cepea, prices dropped by 1.3% in the over-the-counter market (paid to farmers) and by 0.3% in the wholesale market (deals between processors) in the last seven days.
CROPS – Sowing of the summer crop of corn is ending in many Brazilian regions, and crops development is considered satisfactory. According to Conab, 68.6% have been sown.
Ukraine's 2022 grain crop 85% complete at 41.9 mln T, says ministry
Ukrainian farms had harvested 41.9 million tonnes of grain from 85% of the expected area as of Dec. 1, the agriculture ministry said on Friday.
A ministry statement said farmers had harvested 9.4 million hectares of crops, with the grain yield averaging 4.44 tonnes per hectare.
It said farmers had completed the 2022 wheat and barley harvests, threshing 19.4 million and 5.6 million tonnes respectively.
The total volume also included 15.5 million tonnes of corn, harvested from 60% of the expected area with a yield of 6.13 tonnes per hectare.
In 2021 Ukraine harvested 32.2 million tonnes of wheat and 9.4 million tonnes of barley. The ministry has said that a fall in output this year has been caused by hostilities in the country's eastern, northern and southern regions.
Ukraine sowed more than 6 million hectares of winter wheat for the 2022 harvest, but a large area was occupied during Russia's invasion of Ukraine and only 4.7 million hectares were harvested in Ukrainian-controlled territory.
The ministry said farmers also harvested 9.9 million tonnes of sunflower seeds from 97% of the planted area and 8.6 million tonnes of sugar beet from 97% of the sown area.
The government has said Ukraine could harvest about 51 million tonnes of grain this year, down from a record 86 million tonnes in 2021, because of the loss of land to Russian forces and lower yields.
China sells 39,709 tonnes of wheat at auction of state reserves – trade center
China sold 39,709 tonnes of wheat or 100% of the total on offer at an auction of its state reserves on Nov. 30, the National Grain Trade Center said.
The reserve wheat was sold at an average price of 2,797 yuan ($401.35) per tonne.
Mosaic's new Brazil fertilizer launch to boost soy, corn yields
The Brazilian unit of Mosaic MOS.N is launching a new mineral fertilizer product using technology for the first time in the country that restores soil biodiversity while raising crop yields.
The product, called Performa Bio, was tailored for Brazilian agriculture and can be applied on soy, corn, cotton and sugarcane, the company's Commercial Vice-President Eduardo Monteiro told Reuters on Friday.
In up to five years, Mosaic hopes that the new fertilizer will be used on 2 million hectares, up from an estimated 200,000 hectares in 2023.
"It is the first solid mineral fertilizer that will combine technology to restore soil biodiversity in the Brazilian market," Monteiro said.
Mosaic's research showed the product can help farmers boost soy yields by five bags per hectare, representing a nearly 10% gain from the average expected yield in the current season.
According to government food and statistics agency Conab, soy farmers in Brazil — the world's biggest supplier of the commodity — will reap an average of 59.1 bags per hectare in the present cycle.
For Brazil's summer corn, which is growing on fields now, the tests showed farmers could raise yields by 14 bags per hectare, the executive said. The average yield for that crop is estimated at 106.4 bags per hectare this season, Conab data show.
For Brazil's second corn crop, which represents about 75% of output in a given year, Mosaic expects seven additional bags per hectare if farmers use its new product, Mosaic said. Average yields are estimated by Conab at 93 bags per hectare on the 2022/2023 cycle.
US Biodiesel Credit Prices Plunge Due to Policy Weakening: BNEF
Proposed quotas for bio-based diesel increase 6% by 2025
Production is expected to more than double in that time
The price of credits for US bio-based diesel, known as D4 RINS, plunged 7% Thursday in response to the release of proposed blending requirements for 2023-2025, which increase incentives for bio-based diesel by only 6% while supply is expected to more than double.
The US Renewable Fuel Standard requires refiners and importers to blend biofuels into their products. The new proposal raises quotas for which bio-based diesel qualifies by 190 million gallons over the next three years, but output is set to grow by over 4 billion gallons.
Renewable diesel drives this growth, due largely to California's Low Carbon Fuel Standard. Yet those credit prices have also dropped recently as supply has outpaced demand obligations. The Environmental Protection Agency has until June 2023 to finalize quotas. If the quotas remain weak, some renewable fuel projects may be cancelled or delayed, or producers might shift their output to focus on aviation fuel rather than diesel.
Bio-based diesel risks flooding credit market as supply outpaces policy (Note: The US Renewable Fuel Standard's credit prices are sinking in response to the proposed quotas for 2023-2025 bio-based diesel obligations, which contain just a 7% growth over the period despite the fact that supply is expected to more than double.)
Risk Warning: Investments in Equities, Contracts for Difference (CFDs) in any instrument, Futures, Options, Derivatives and Foreign Exchange can fluctuate in value. Investors should therefore be aware that they may not realise the initial amount invested and may incur additional liabilities. These investments may be subject to above average financial risk of loss. Investors should consider their financial circumstances, investment experience and if it is appropriate to invest. If necessary, seek independent financial advice.
ADM Investor Services International Limited, registered in England No. 2547805, is authorised and regulated by the Financial Conduct Authority [FRN 148474] and is a member of the London Stock Exchange. Registered office: 3rd Floor, The Minster Building, 21 Mincing Lane, London EC3R 7AG.                  
A subsidiary of Archer Daniels Midland Company.
© 2021 ADM Investor Services International Limited.
Futures and options trading involve significant risk of loss and may not be suitable for everyone.  Therefore, carefully consider whether such trading is suitable for you in light of your financial condition.  The information and comments contained herein is provided by ADMIS and in no way should be construed to be information provided by ADM.  The author of this report did not have a financial interest in any of the contracts discussed in this report at the time the report was prepared.  The information provided is designed to assist in your analysis and evaluation of the futures and options markets.  However, any decisions you may make to buy, sell or hold a futures or options position on such research are entirely your own and not in any way deemed to be endorsed by or attributed to ADMIS. Copyright ADM Investor Services, Inc.
Latest News & Market Commentary